Dear certified divers,
Thank you for choosing to dive with us at Isrotel Manta Diving Center.
Below we have assembled a brief summary of the diving laws and regulations applied here in Israel, so we can all dive safely while still having fun.
As a diving center that provides diving services under national law, we are committed to ensure that every person who dives within the framework of the Isrotel Manta Diving Center presents the three following:
Personal diving certification
Diving insurance
A dive in the last six months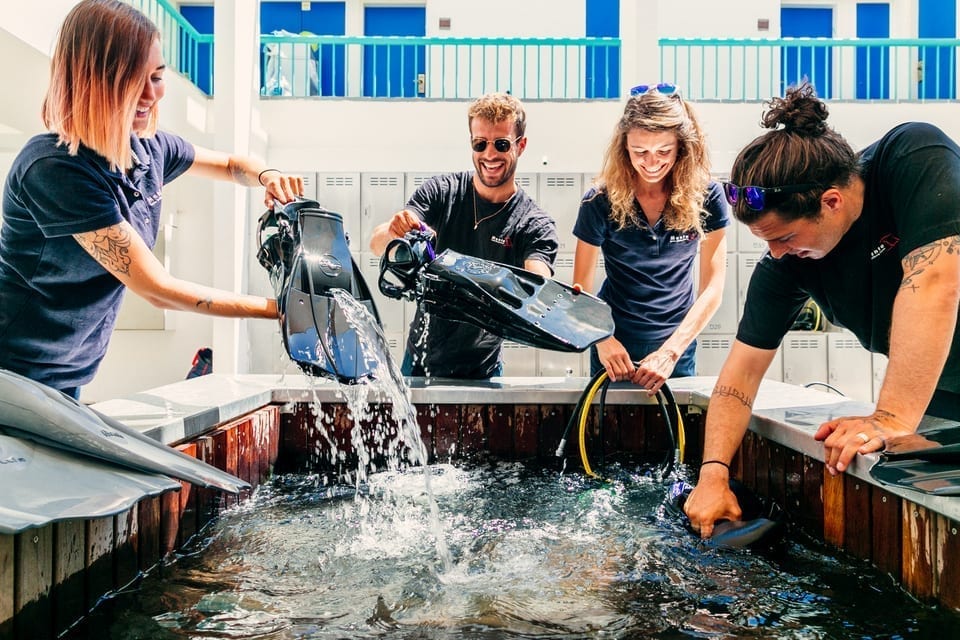 Personal Diving Certification
The card should be from a recognized diving organization.
If you don't have your certification, try to find it online in the organization website. The most populars are:
According to the law in Israel, every certified diver has to be insured with diving insurance.
From our experience most travel insurances don't cover scuba diving and therefore there is an option to purchase one online from an Israeli company.
Option 1: RDI insurance is valid for two weeks, the cost is 136 NIS and it's valid in Israel, Jordan and Egypt. To purchase go to the link > Click "Other Policies" to get to the English, two weeks insurance for tourists.
Option 2: Visit here for IDIVE insurance options.
If you want to bring your own insurance, it must appear on an official document from the insurance company and/or a personal insurance card with the diver name. The insurance should cover, in writing: full medical coverage for the diver in the event of evacuation and medical treatment, including treatment in a decompression chamber.
Dive in the Last Six Months
Proof of a dive in the last six months is a must in order to dive in Israel as a certified diver.
The proof should be on a log book (Dive log) signed by a dive center or by a dive computer that you will sign that it is yours and you did the dives it shows.
If you have not dived in the last 6 months or have no proof of such dive then you will have to do a refresher dive.
In order to dive as a certified diver here in Israel you have to be 12 years old and above. Introdutory dive can be done from the age of 8.
Your decision to dive with Isrotel Manta Diving Center is subject to the above regulations or their fulfillment with our skilled professional assistance.
Here you can read more about diving in the Eilat`s Red Sea.
Enjoy your dives!
The Isrotel Manta Team